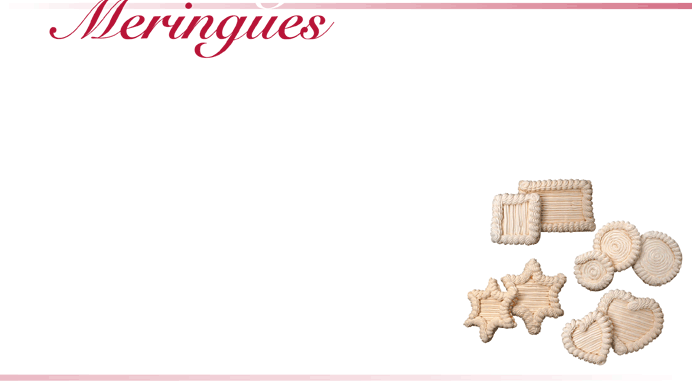 Original Meringue ...Irresistible
Egg white and sugar whisked into tempting peaks of meringue with a home-made taste and texture.

Hazelnut Meringue ...naughty, nice, nutty!
Hazelnut meringue, the same great recipe with tempting pieces of roasted hazelnut.

Pavlovas
The classic dessert: these round pavlovas are available in three sizes.
Extra large (12"), large (10"), and medium (9").

Shaped Pavlovas
Looking for something different? If you want a special centre piece or a decadent
dessert for two we have the pavlova. Available in a variety of shapes and sizes.
Squares small (7x7").
Oblongs extra large (11x8"), large (10x7").
Stars large (10"), medium (8") - perfect for Christmas
Hearts large (10"), small (7") - ideal for two to share!