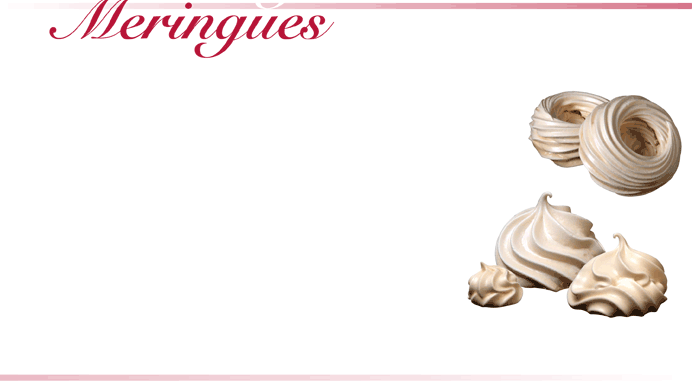 Nests
Quick, easy and versatile. Our nests are available in two sizes - large (3.5") and small (3")

Shells
The soft mallow centre melts in your mouth, sandwich together or use to top your
favourite pudding. Available in large (2.5") and small (1.75").

Petite Petals
Bite sized meringues in an attractive bag, brilliant as a sweet canapé.

Made with only natural ingredients, egg white and sugar. Our meringues
are FREE from any artificial colourings and preservative.

As our meringues are hand piped all sizes are approximate.
Meringues may contain nuts.