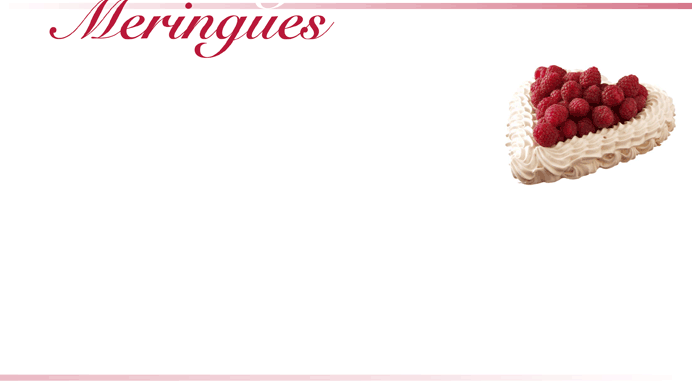 Valentines - Love heart
Fill a Small Heart Shaped Meringue with whipped cream and juicy raspberries,
and serve with a chilled glass of champagne. 1 dessert, 2 spoons perfect for lovers!

Easter - Chocolate Treat
Use a Small Meringue Nest and fill with a scoop of chocolate ice cream, then
decorate with Mini Eggs, a slightly different Easter nest.

Summer - Wimbledon Wonder
Fill a Large Meringue Nest with clotted cream and pile high with freshly picked
strawberries, decorate with mint leaves.

Autumn - Very Berry
Sandwich 2 Large Meringue Shells together using whipped cream (or cheat and use
squirty cream!), serve with a selection of blackberries and raspberries.